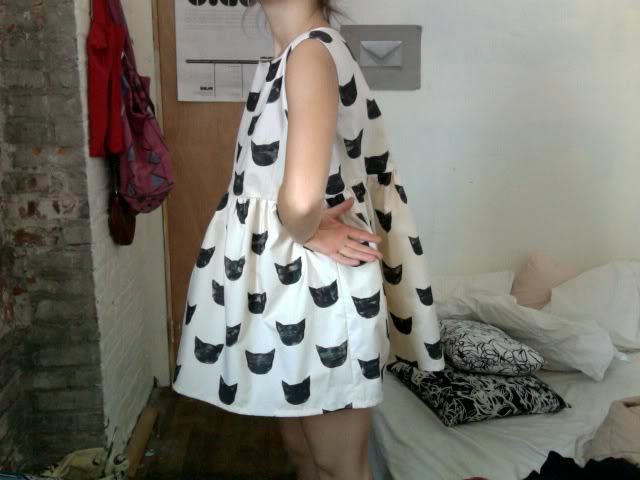 OMG CAT PRINT DRESS.
Gotta work out some kinks and then this will be for sale.
It's so insanely hand done (each cat head is block printed individually) that if you want something custom with this print just email me.
(I believe in
Collaborative Consumption
so I'm open to trade or some sort of alternate payment)
Also check out the pillows in the background I made using lily print scraps from
Mary Meyer Spring '11
!!!!! I pretended like I had plans last night so I could stay in and get crafty.
A little faces print is available too. The cat heads have no faces but the human faces have no heads. It's weird.