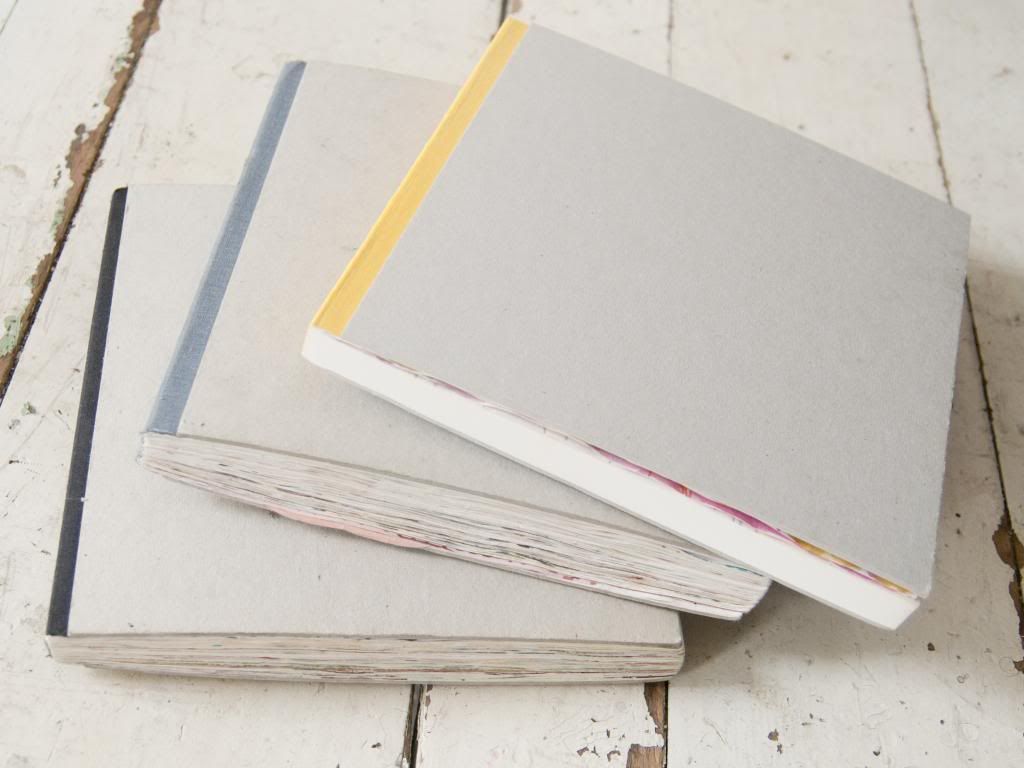 The night before I was planning on going to New York Central and trying to buy one of these elusive sketchbooks, I had all sorts of wonderful dreams about paper and drawing and George Bates' sketchbook class and the open model drawing session at Parsons etc etc.
It was really nerdy.
And then I had the best trip there, because not only did they have the sketchbook, I had this fantastic conversation with one of the notoriously pretentious employees about it. We were like "isn't this sketchbook the best, it's such a good size, it always sells out so fast, and the cover is so nice, and it even lays flat when you open it in case you want to use the full spread, and that coventry vellum is super nice too, such a good pick." It was really nerdy.
After a week of emails and recoloring patterns and writing licensing contracts, I was so happy to paint a bunch of leaves and flowers for a few hours last night.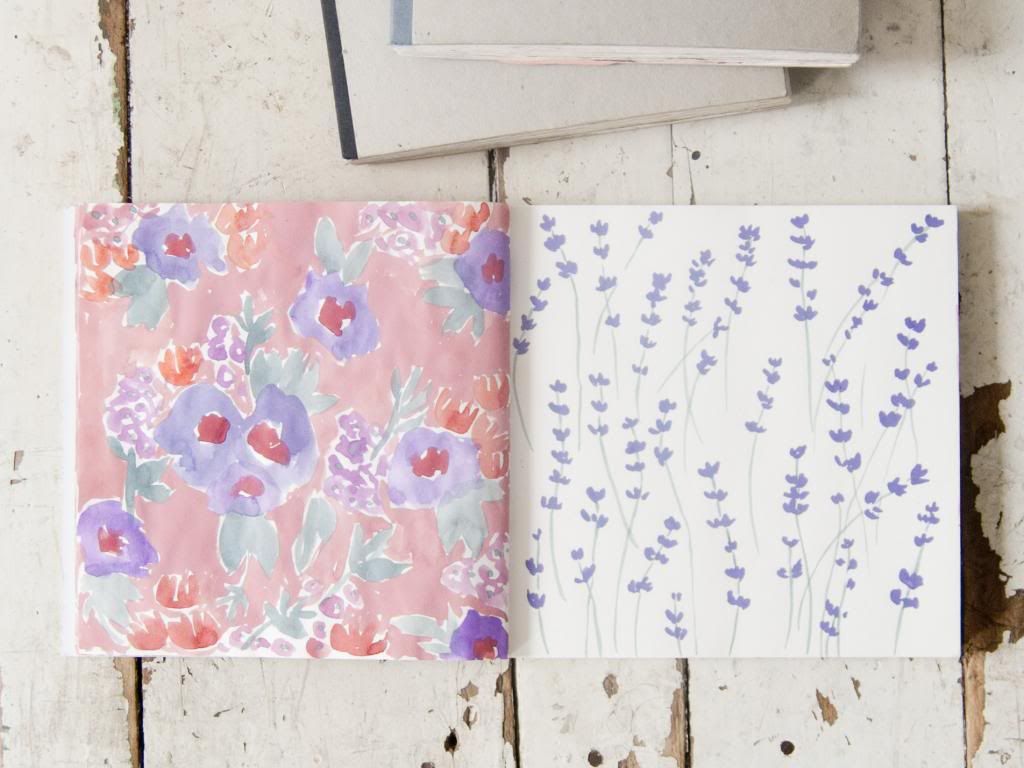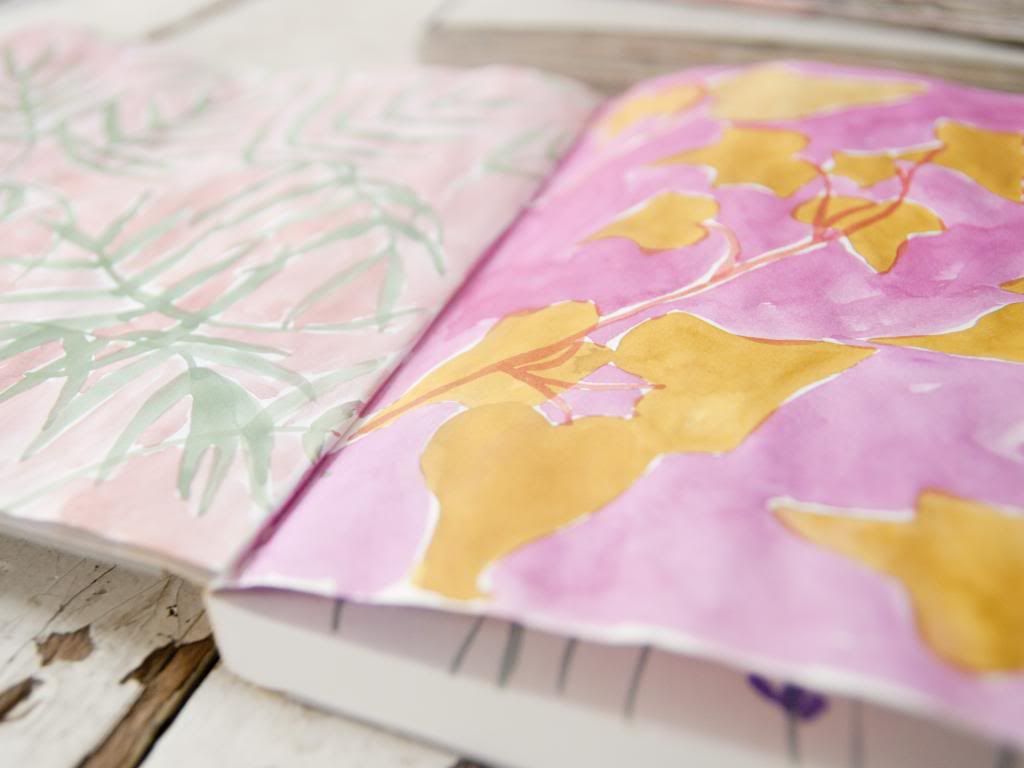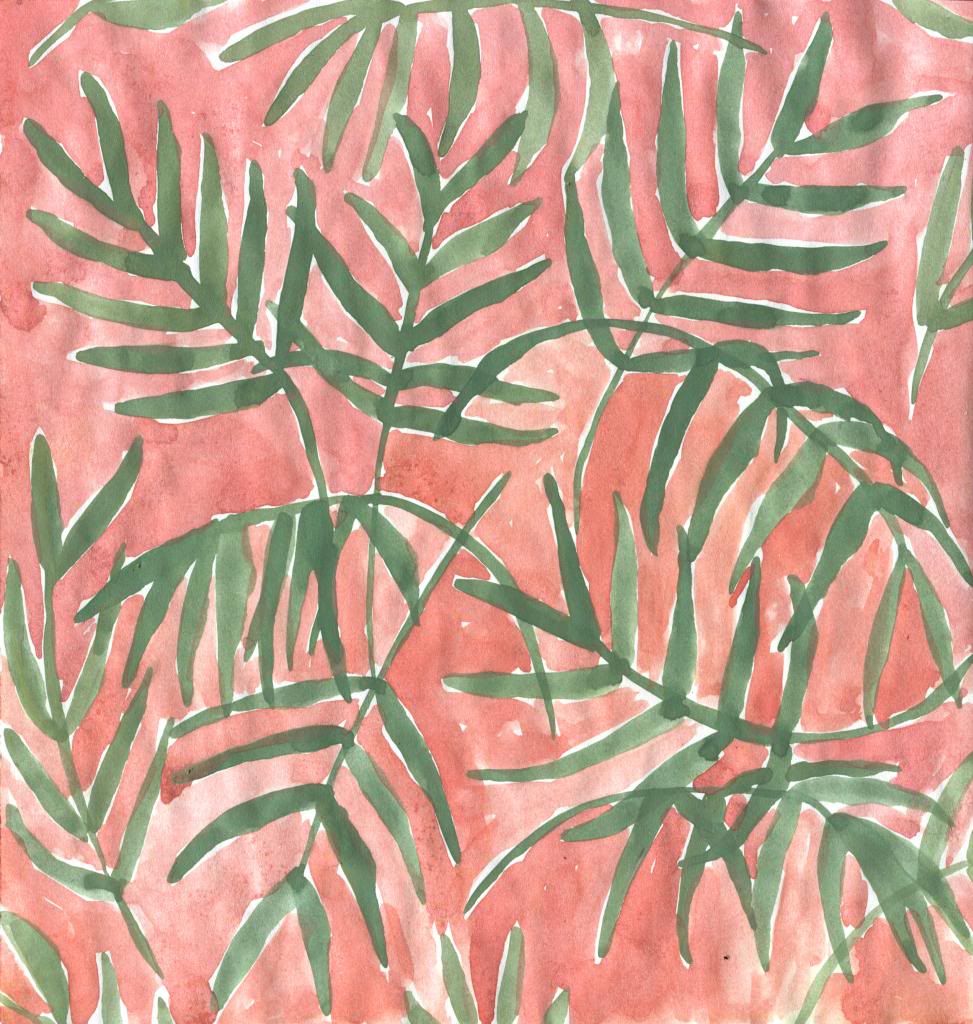 I started drawing in sketchbooks religiously toward the end of high school when I was 16 or 17 and knew I wanted to go to art school. My drawings may not have been that good, but I can look at a page and remember exactly where I was and what I was doing. At Pannikin with Ryan and his brother on New Year's Eve. I was drinking tea, his brother was reading a newspaper. It was lightly raining. It's a more accurate account of my life than anything I could write.
My two more recent ones are less vivid, maybe because I don't have as many feelings as I did when I was 17 or 20, or maybe because almost all of the drawings were done while giggling with Chelsey in Jordin's class. It's really nice to flip through though and see what I was thinking about then (mostly girls and flowers, of course).