Last month I was lucky enough to work on the cover for one of my favorite magazines, Frankie, and it's on newsstands now. It was a total dream job because I got to draw exactly what I love most: dream girls and boys wandering around with their plants and ice cream and cats. I thought I'd share a little process because it was so fun to draw, and my unedited drawings can be interesting on their own.
I painted everything in black ink so I could place and layer them exactly where I wanted in photoshop and pick my colors out carefully. It's nice to do it this way because color is one of my favorite parts, and I get to play around with it more. I drew the figures first, and then the background colors for their clothes and objects with tracing paper.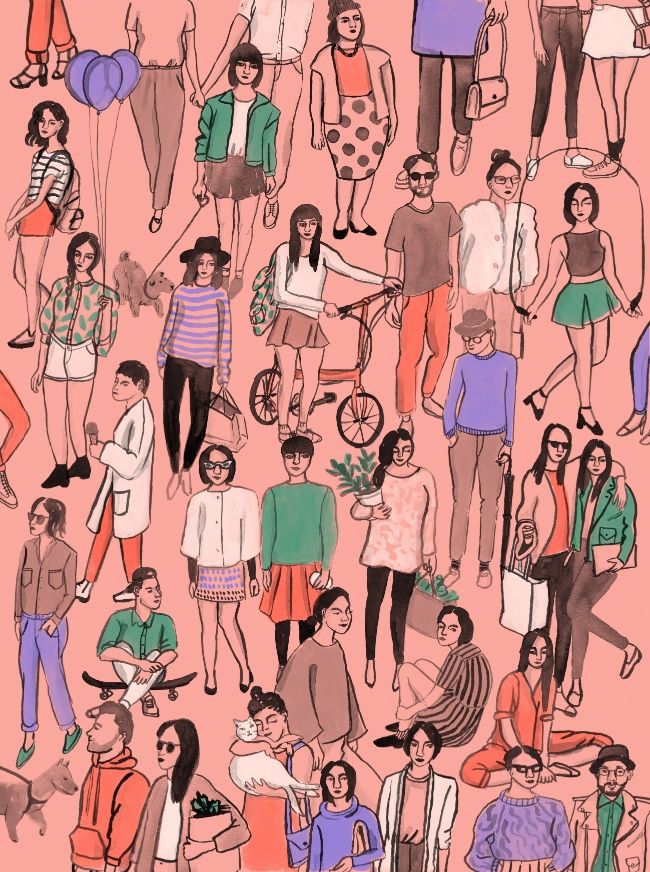 And the final! You get a little peek at some guys who suffered from cropping. Thanks so much to AD Holly McCauley!